Conference location
The ENBIS-2024 conference will take place at the Irish College in Leuven, Belgium.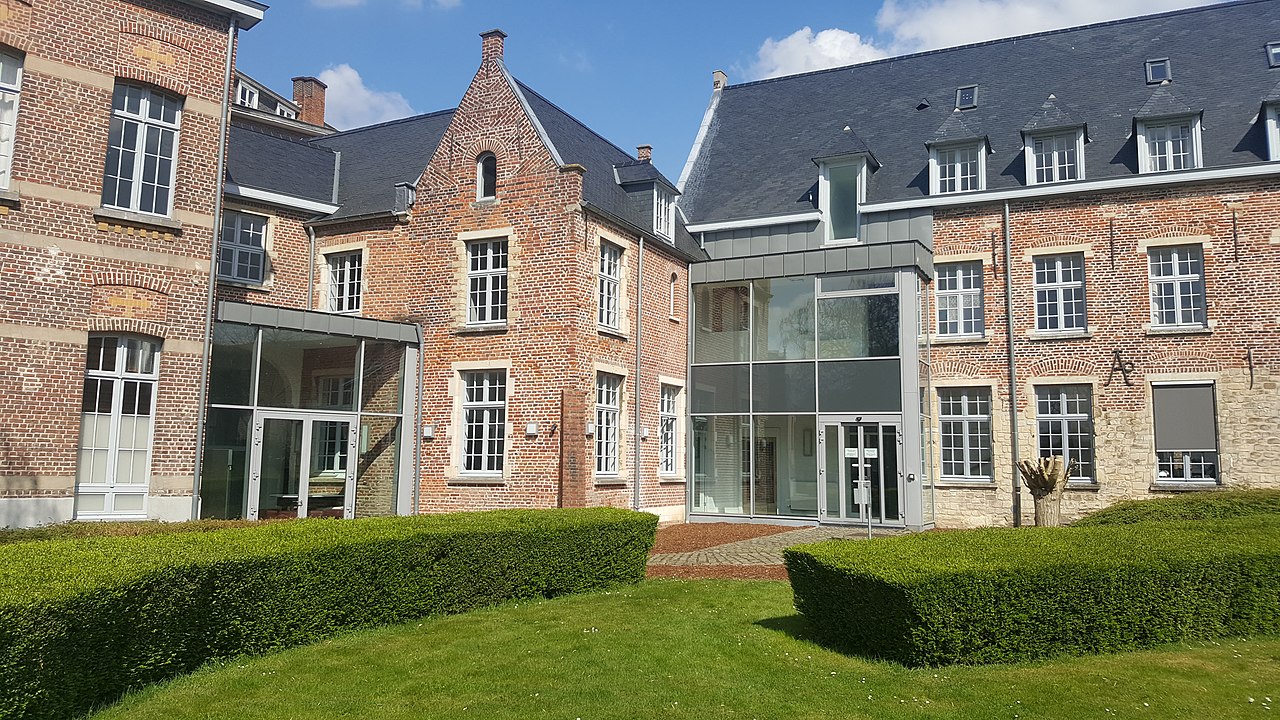 The venue is conveniently located in the historic city center of Leuven. All conference rooms as well as the coffee breaks and lunches are taking place in the same building, providing a compact setting fostering networking between participants.
The map below shows the historic center of Leuven with the main locations for the conference. Note that the diameter of the city is only 2 kilometers, making it easy to walk from one location to another.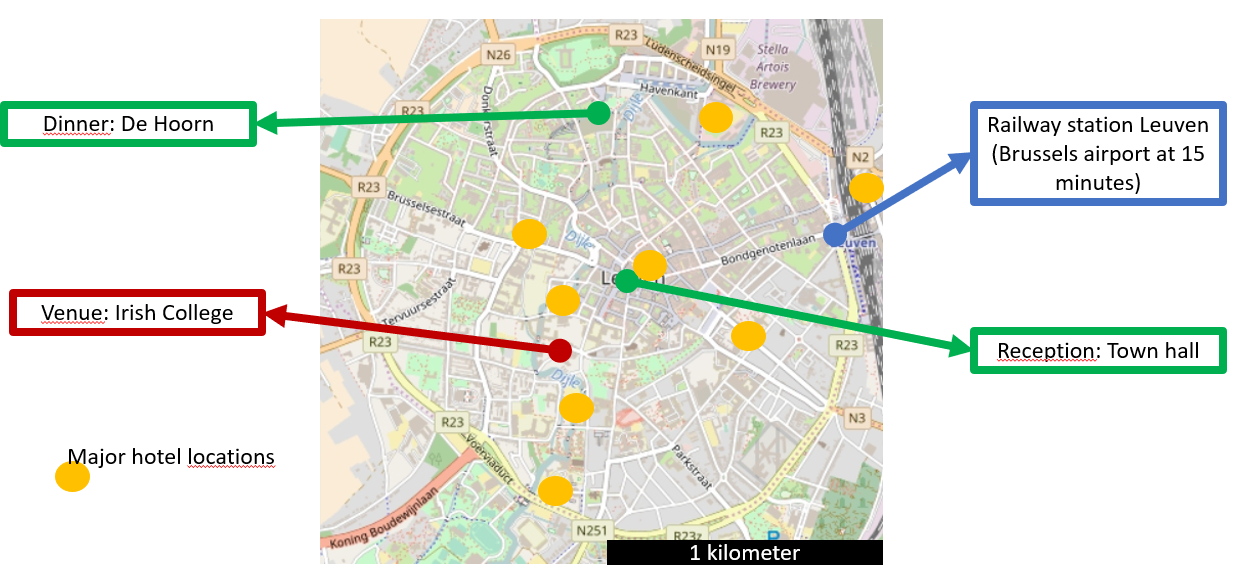 A detailed map of the city with indication of venue, reception and conference dinner can be found here.
Coming to Leuven
Leuven is located 20 kilometers east of Brussels, the main gateway when flying in. The Brussels airport (BRU) is directly connected to all main cities in Europe. From the airport, a direct train will take you to Leuven in just 15 minutes. It is by far the fastest and cheapest option, especially during rush hours.
Besides the main airport, the Brussels South Charleroi airport (CRL) is a major hub for low cost airlines and is just 75 kms away from Leuven. It takes approx. 1h30 by public transport, or 1h by taxi.
Those preferring to travel overland by train will find it easy to come to Leuven from many cities in Europe. Time required to come to Leuven from some major cities are:
From Köln: 2h

From Paris: 2h15

From Amsterdam: 2h30

From London: 2h40
Getting around in Leuven
Most people will arrive in Leuven by train. The railway station is located at the east side of the ring around Leuven. From the station, most hotels are within 15 minutes walking, and the conference venue is just a 25 minute walk.
The bus terminal is located at the railway station, and there are ample bus lines serving all parts of the city.
Driving in Leuven is a bit complicated as well as parking. The Leuven city government aims at having as few cars in the center as possible, and one-way streets and limited parking options in the streets are helping that goal. If you want to come to Leuven by car, you can find the parking options here.
Hotels
Leuven is a small, regional city that is very popular as a holiday destination, and also attracts many researchers because it is home to the Katholieke Universiteit Leuven, Belgium's largest and most prestigious university. As a consequence, hotel rooms fill up quickly.
We therefore strongly recommend participants to book their rooms at least two months before the start of the conference.
We have agreements with some hotels and pre-booked rooms in some of them. A list of hotels is given below. All hotels are at walking distance (<15 minutes) from the conference venue.