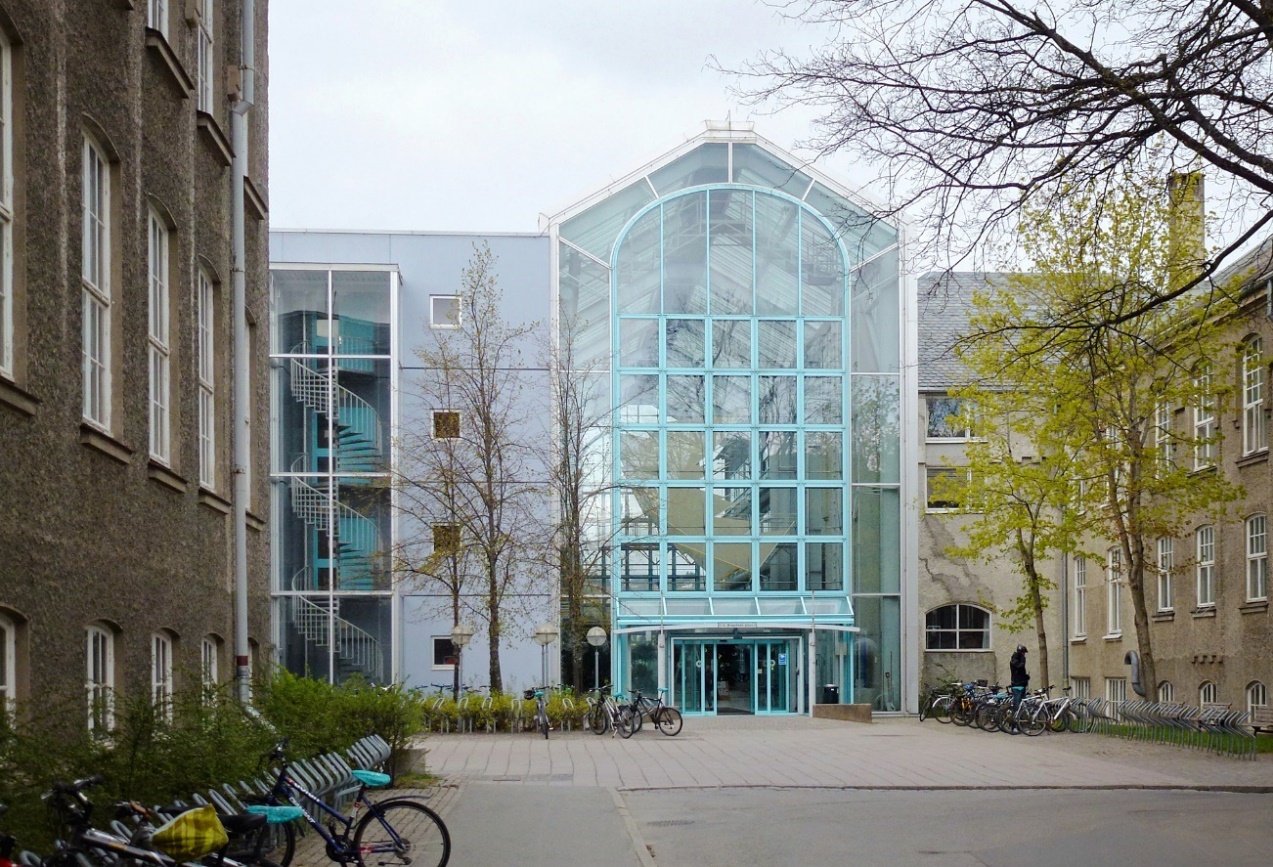 The Venue
The Enbis 2022 conference is arranged at Elektrobygget (Electro Building) on Gløshaugen Campus, O. S. Bragstad Plass 2, 7034 Trondheim, NTNU. Campus Gløshaugen is located within walking distance from the city centre.
A campus map is shown below. The preferred entrance for the conference venue in the Elektro-building is shown in the picture above.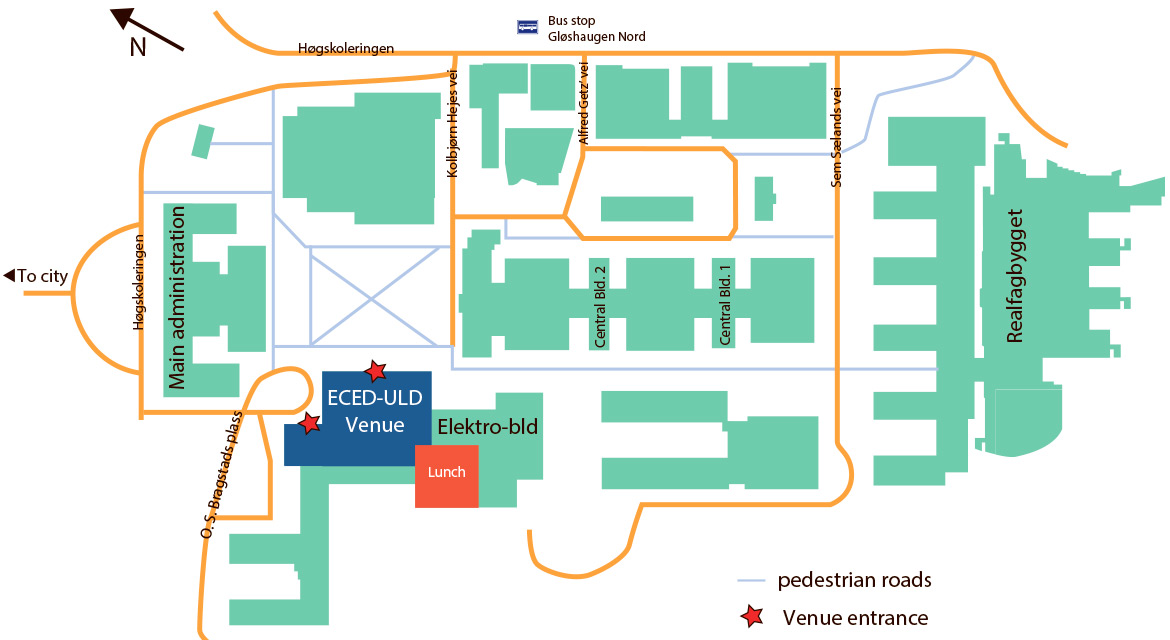 Local transport
The campus is served by two bus lines from the city center: AtB line 3 from Kongens gate and AtB line 22 from Prinsens gate. Bus tickets are cheaper when bought on vending machines or online, and at some lines a prebought ticket is the only option. The AtB customer center is located at Prinsens gate 41.
You may also visit https://atb.no/billett/
Hotels
A list of hotels in Trondheim is available using the links below:
www.scandichotels.com/hotels/norway/trondheim
For booking on one of the Scandic hotels, the following code may give some discount: BNTN270621. In order for it to apply, click the link, then choose a hotel and put the code where they ask for it.
www.thonhotels.com/hotels/norway/trondheim
www.nordicchoicehotels.com/hotels/norway/trondheim
Reservations for the ENBIS conference has been made on the four Scandic hotels:
Scandic Lerkendal, Scandic Bakklandet, Scandic Nidelven and Scandic Solsiden.
Scandic Lerkendal is the one closest to the conference venue (10 minutes walk). Scandic Bakklandet and Scandic Nidelven are both close to the river. If you choose one of these hotels, booking before May 1. is recommended.
Travel Arrangements
Trondheim can be reached with plane to Trondheim Airport, Værnes about 25 km from the city center. Airport bus lines are frequent. Local trains are also in operation. Tickets are cheaper to buy online or at vending machines than on the bus. https://www.vaernesekspressen.no/
Trondheim can also be reached by train from Oslo Airport Gardermoen (about 6.5 hours).
About corona advice/restrictions in Norway
Covid-19: Advice and rules for travel in and out of Norway
Social Activities

Organ concert in the Cathedral (free to everyone). https://www.nidarosdomen.no/
Welcome reception: Café To Tårn, Bispegata 5, 7013 Trondheim.
Conference dinner in the historical Archbishop's Palace: Erkebispegården, Kongsgårdsgata 1B, 7013 Trondheim. https://www.nidarosdomen.no/attraksjoner/erkebispegarden