ENBIS SPRING MEETING 2023
Copenhagen, Denmark
May 25-26, 2023
DIGITAL TWINS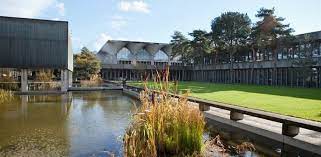 Theme of the Spring Meeting 2023
The proliferation of computing power over the last few decades has allowed for more accurate digital representation of the physical systems as in products and manufacturing processes in the form of so-called Digital Twins. While there are still many challenges in obtaining appropriate Digital Twins, there has also been increased interest in utilizing them in applications for development, improvement, testing, monitoring and maintenance. This year's Spring Meeting aims at providing a closer look at not only the development of Digital Twins but also the use of these simulation models for practical purposes. The topics will include:
Digital Twin development for both the products and processes

Simulation models for Digital Twins

Design and Analysis of computer experiments

Industrial implementation of Digital Twins

Robustness and optimization through Digital Twins

Practical applications and cases studies of data analytics using Digital Twins

Process surveillance and predictive maintenance through Digital Twins

Decision making through Digital Twins

Verification and validation of Digital Twins in real life
ENBIS Spring Meeting 2023 Highlights
Opening speakers are to be announced
The meeting will also include a number of contributed papers sessions as well as a poster session. A particular focus will be given to industrial applications.

Start and end time given below is preliminary.
The call for abstracts is open
You can submit an abstract for reviewing.